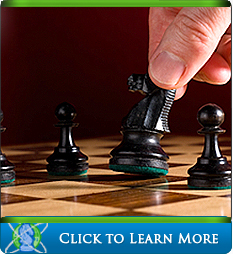 Strategic Telecommunications Solutions (STS) is a consulting company that provides management and technology services to help clients meet their organizational goals and objectives. Our services include Program and Project Management, Information Technology (IT) Strategy, Wireless Systems Engineering, and Network Planning and Consultation.
External and internal forces continue to press organizational leaders to do more, do it faster and do it at a lower cost. It is becoming more challenging to rely on an influx of financial and labor resources to get better results. Organizations must engage in planning that clearly defines goals and objectives, formulate strategy, implement strategy, evaluate progress, and continually make adjustments to maintain a course that will meet or exceed business goals or mission objectives. Organizational leaders require new approaches to deliver higher levels of strategic value to the organization at lower cost. The goal is to fully use your technology efforts and align IT with your agency or company enterprise strategy.
We leverage our expertise in technology and strategic planning to help organizations develop solutions that increase the value IT provides to the enterprise. STS helps you identify, articulate and gain executive management consensus and works with you to define the right alignment between IT and organization goals and objectives. Once our clients have reached an aligned state, we develop roadmaps to continue transforming their IT capabilities.


STS aims to enlighten its customers by presenting solutions that resolve problems in addition to developing and strengthening the client`s ability to succeed in a dynamic organizational environment.


Program & Project Management
Wireless Systems Engineering
IT Strategy
Network Planning & Consultation



Strategic Telecommunications Solution's Headquarters.
8303 Triple Crown Road
Bowie, Maryland 20715
Phone : +1 (877) 872-8835
Fax : +1 (877) 872-8835
E-mail : information@strattelecom.com